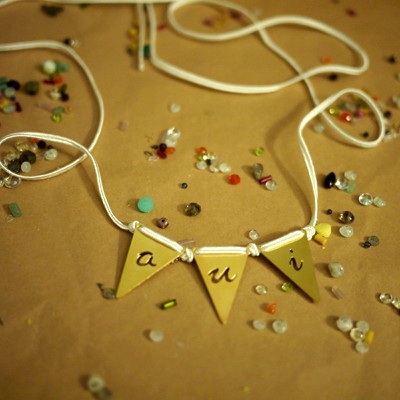 I prefer to adorn myself with things that make me shiver when I touch them. Beautiful things that speak to me in a new language and take my daydreams off to new worlds...
Remember that lovely bunting necklace on the right from a few weeks ago? Well we posted on the amazingness that is Prismera and now Jasmere (the delightful sample sale site that features one web-based store a day at steep discounts that keep going down as more people buy!) is giving us more than 50% savings at Prismera!! For $16 (that's the price right now, but it will go down if more people buy, and you'll pay only the final lowest price!) you get a $40 gift certificate to Prismera. And with it all being online, there's no shipping charge to worry about at Jasmere. I just bought mine and paid, LITERALLY, $16 on the dot!! It was amazing.
What are you waiting for? Why are you still reading this?? You should be forking over the measly $16 to get something amazing from Prismera!! Go go go!
Love,
Bling!
PS - Let me know which piece you buy!