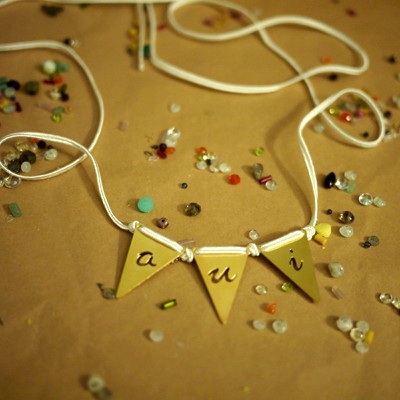 We think that's roughly French for "It's Party Time!"... roughly.
Prismera
is a stunning jeweler with beautiful, conceptually-sound collections. The
Fete collection
uses the bunting image as a charming solution for whimsical necklaces, such as the
Oui Necklace
($35 in steel, $50 in gold) above. Though not all feature French words (and custom words are encouraged!), our favorite is still the
Joie Necklace
- which means "joy" in French.
PS - take note that there is a myriad of ways to customize your pieces. Prismera encourages custom orders and offers many pieces in more than one metal and/or with different chain lengths or sizing.